Blue Planet Prize
Published on: 18-Oct-2022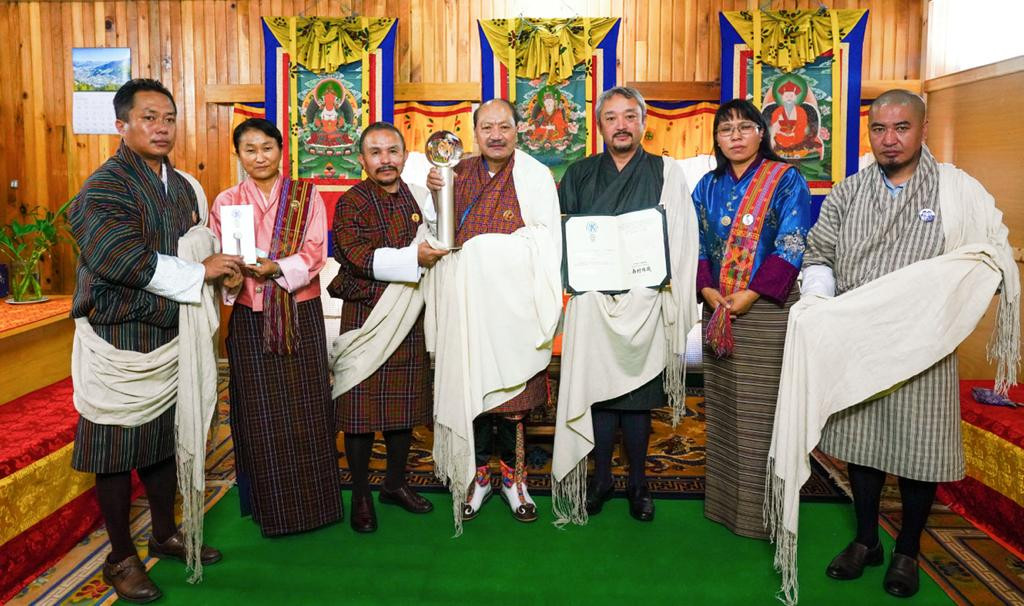 The National Environment Commission is most humbled and honored to receive the prestigious Blue Planet Prize that was awarded to His Majesty the Fourth King Jigme Singye Wangchuck.

The Blue Planet Prize established by the Asahi Glass Foundation in 1992 is awarded to outstanding individuals or organizations whose work have and continue to contribute significantly to the improvement of the global environment. His Majesty is the recipient of the Blue Planet Prize 2022.

His Majesty the Fourth King was also conferred the 2006 J. Paul Getty Conservation Leadership Award and honored in perpetuity as one of the inductees into the Kyoto Earth Hall of Fame, installing Him as a member of an intellectual elite, comprising world leaders, noble laureates, environmentalists and scientists in 2011.