Final workshop on minimum environmental flow project
Published on: 19-Nov-2022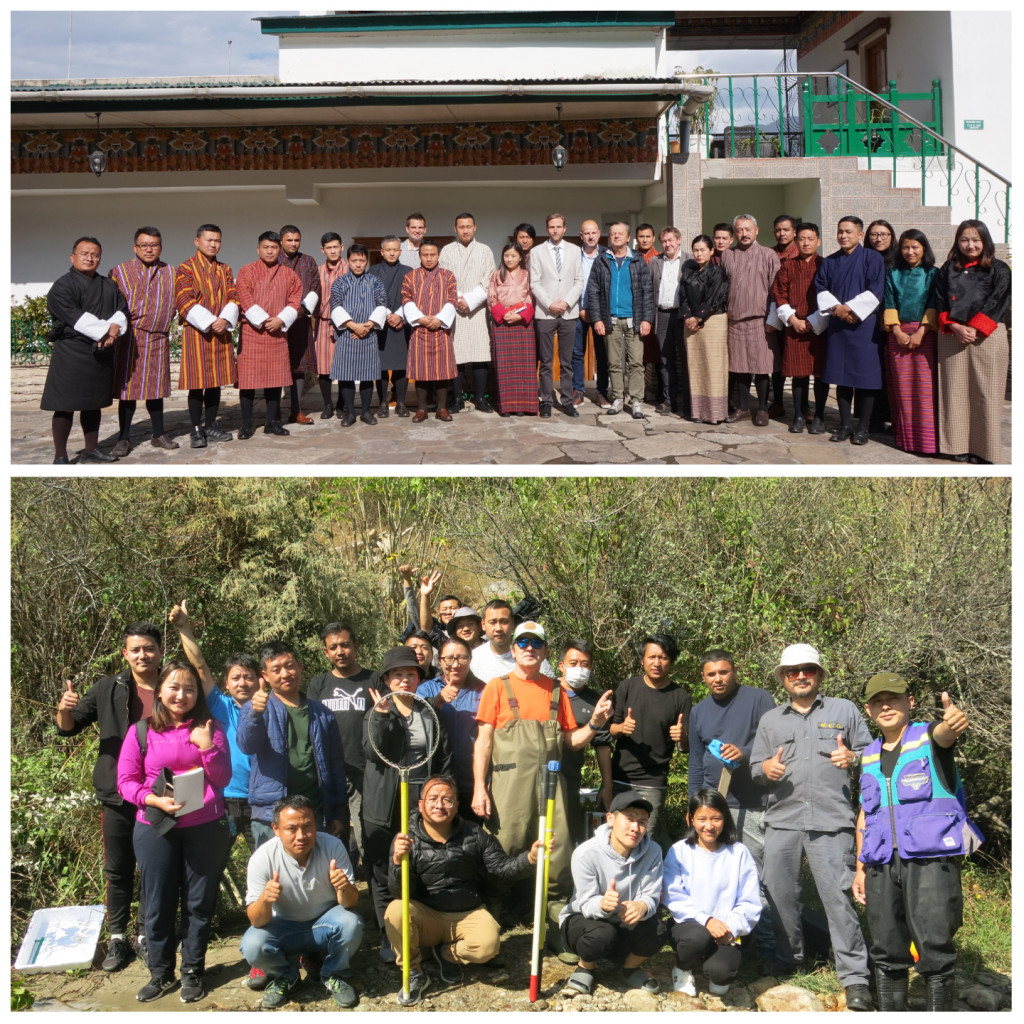 With the completion of training on all the 9 units under the Environmental (E)-flow module, the Water Resources Coordination Division of the National Environment Commission Secretariat (NECS) conducted the Final workshop for the project "Minimum E-flow for hydropower projects in Bhutan-Phase II" from November 16-19, 2022 in Punakha. The main objective was a) Finalization of the E-flow module, b) Finalization of supplemental document, c) Conduct fish ecology practical, d) Conduct case study as per the work packages, e) Meeting with the management of College of Natural Resources and College of Science and Technology on E-flow module and its incorporation plan, and f) Deliberate on the Memorandum of Understandings/Institutional linkages and partnership with project team for the external institutes.
The final workshop was attended by official from Department of Livestock, Department of Energy, Bhutan Electricity Authority, Druk Green Power Corporation Limited, Ugyen Wangchuck Institute for Conservation and Environment Research, College of Natural Resources, College of Science and Technology, Sherubtse College, E.C.O Consortium, and NECS.
Head and officials from the Austrian Coordination Office, Thimphu attended the opening session of the final workshop. The project is coordinated and implemented by the NECS in collaboration with key stakeholders, and is funded by the Austrian Development Agency.