Heartfelt condolences to victim of Debsi fire and Gratitude to fire fighters
Published on: 24-Feb-2023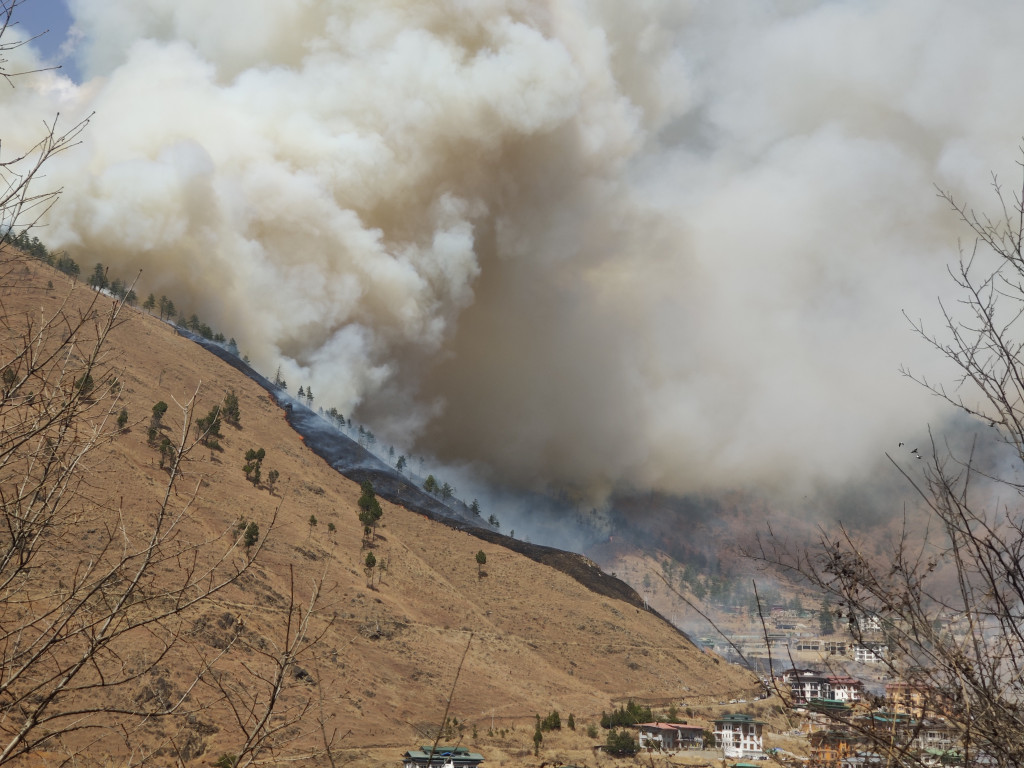 The Department of Environment and Climate Change, Secretariat for National Environment Commission is saddened to note the loss of four precious lives to Chang Debsi fire that started at around 11 AM, 22 February 2023. A man in his thirties died after he slipped into gully that was raging with fire, while trying to stop the fire from reaching the house he stays. The other three deceased of the fire were loggers working for the local contractor engaged by Natural Resources Development Corporation. (Source: BBS) Our prayers are with the departed soul and families of the deceased.
The Department also acknowledges and thanks the DeSuups, the Royal Bhutan Police, Royal Bhutan Army, Forestry Officials and all the volunteers for their relentless effort in battling the fire from spreading. Strong wind challenges the fire fighter from containing which is now spreading over the hills of Ramtokto.
Since it is a winter and dry season, our forest and surrounding environment are at high risk of fire and as such request all the people to be wary of the situation and refrain from engaging in any activities that will have risk of fire.
Let us help to keep our community and environment safe.