Mass cleaning campaign
Published on: 18-Aug-2022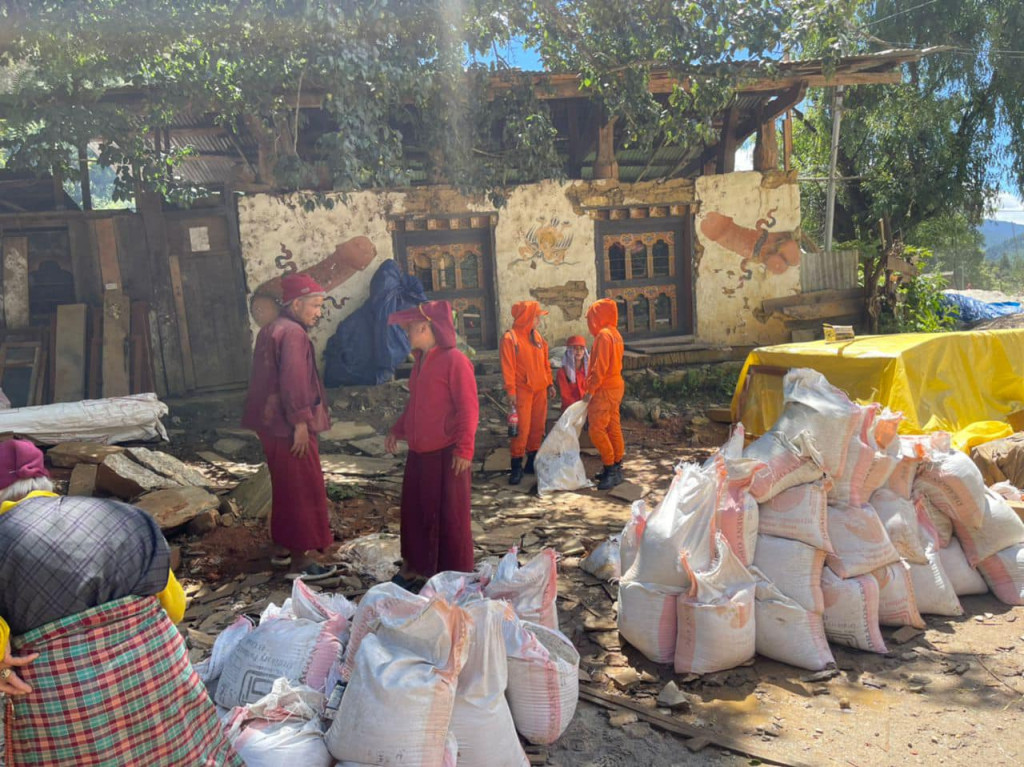 The NECS in collaboration with Desuung Office and other agencies started conducting a mass cleaning campaign on August 10th leading up to the border reopening in September. The Campaign is aimed at managing our ever-increasing waste problems by bringing all the relevant stakeholders on board, while simultaneously, sensitizing the general public on proper waste management practices. The cleaning campaign will be conducted in various locations within Thimphu Thromde and other peripherals in the Thimphu Dzongkhag. A total of 48.4 tonnes of waste has been collected so far on the third day. The reports on daily collection of waste are updated on the Zero Waste Bhutan FB page.
Please join us to keep our surroundings clean!
List of stakeholders and participants:
National Environment Commission - Zero Waste Bhutan, Guide Association of Bhutan, Bhutan Red Cross Society, Thimphu Dzongkhag Administration, De-suung - Guardians of Peace, Thimphu Thromde, Tourism Council of Bhutan, Clean Bhutan, Bhutan Broadcasting Service, Bhutan Toilet Org, Dr. Toilet, Bhutan Taxi Association, Prime Minister's Office - PMO, Bhutan, Royal Bhutan Army HQs, National Land Commission, Ministry of Works and Human Settlement, Royal Government of Bhutan, Royal Bhutan Police, Greener Way, Royal Office for Media, Clean City, Green Bhutan Services, Waste Handlers of Bhutan, Waste Warriors, Royal Commission for Urban Development, Thimphu Greening Initiative, Royal Civil Service Commission, Bhutan For Life, Bhutan Trust Fund for Environmental Conservation.