Public Notification
Published on: 19-Jan-2022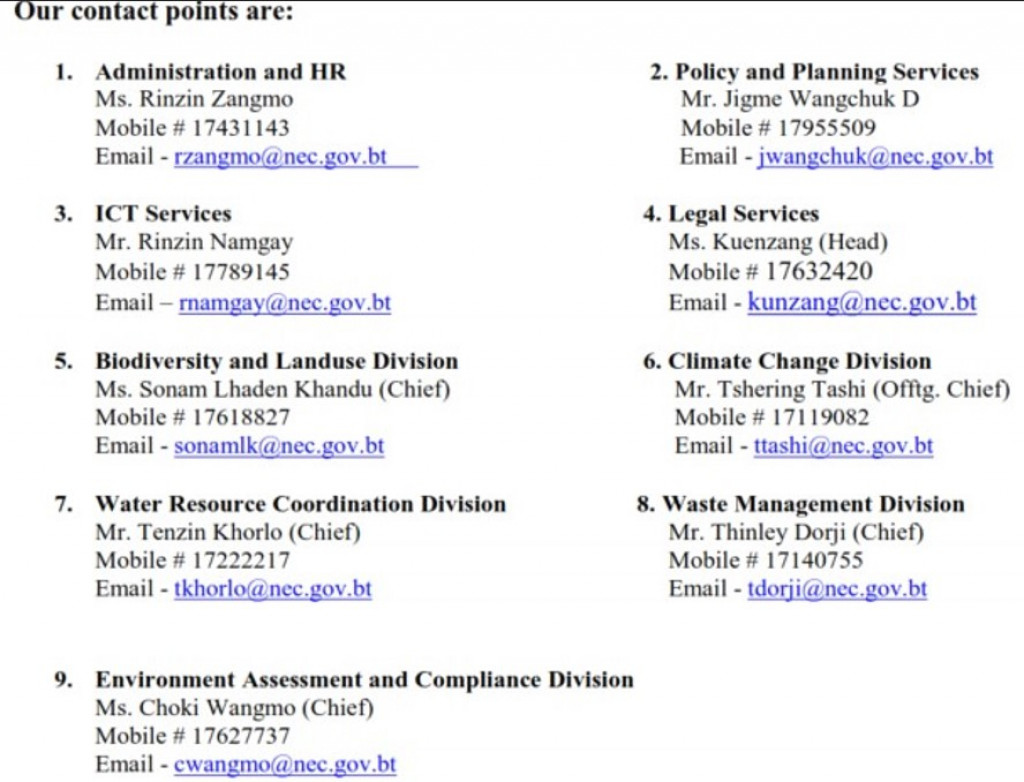 Following the announcement dated January 17, 2022 from the Prime Minister's Office and the Royal Civil Service Commission to immediately activate the WORK–FROM-HOME (WFH) protocols and ensure delivery of services.
The National Environment Commission Secretariat (NECS) hereby notifies followings to ensure smooth and uninterrupted delivery of our services:
1. Most of our services will be provided online and our staff will be working remotely from home. However, critical services such as Waste and Water management, and services related to Environmental Clearance please contact the respective Division Chiefs/ Offtg. Chiefs for service and further information.
2. The NECS team lead by Secretary and Director will ensure that the services are provided smoothly and uninterrupted through WORK-FROM-HOME protocol till further notice.