World Environment Day 2022
Published on: 06-Jun-2022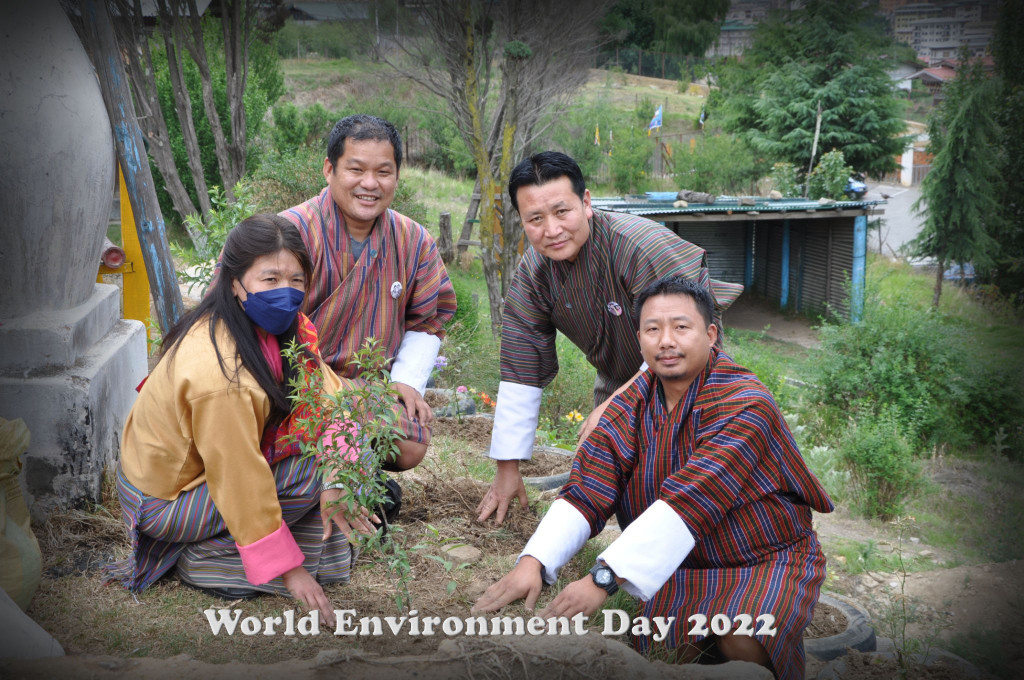 World Environment Day is observed on 5th June to stimulate awareness and action on environmental protection and conservation and highlight the importance of a healthy environment to sustain human lives. This year, the theme for the global World Environment Day is "Only One Earth" and focuses on living sustainably in harmony with nature. This year also marks the 50 years of designation of World Environment Day in Stockholm in 1972.
In Bhutan, the event is observed on 4th June coinciding with the birth anniversary of Her Majesty The Gyaltsuen, Jetsun Pema Wangchuck, Royal Patron for the Environment.
At the event, assessments reports and strategy formulated in implementing Bhutan's National Adaptation Plan. The report assesses Bhutan's vulnerability to climate change and identifies priority adaptation actions for implementation in various sectors.
The event was celebrated at Lungtenzampa Secondary School, the alma mater of Her Majesty.
#WorldEnvironmentDay2022; #livingharmonywithnature; #Bhutan; #lungtenzampamiddlesecondaryschool; #Stockholm50