Training workshop on E-flow unit V: E-flow survey methods
Published on: 18-Sep-2022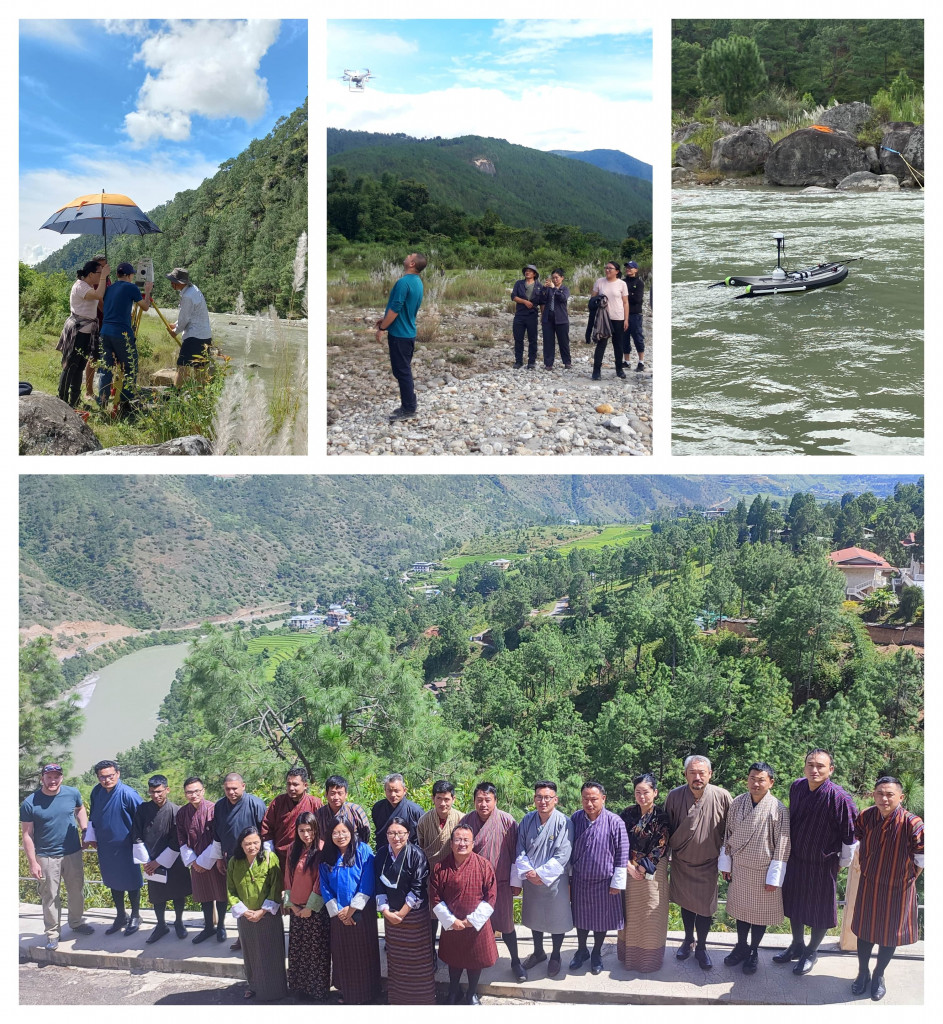 As a part of the project titled 'Study on Minimum Environmental (E) Flow for Hydropower Projects in Bhutan- Final Phase', the Water Resources Coordination Division is conducting a training workshop on practical components of Unit V: E-flow survey methods from September 15-18, 2022 in Punakha. So far, we have successfully completed training on Unit I, Unit II, Unit III, Unit IV, Unit VI, Unit VII, unit VIII and unit IX of the nine units under the E-flow module.
The training workshop on unit V will enable the participants to learn the operation and handling of Total Station, Acoustic Doppler Current Profiler, Unmanned Aircraft Systems and other survey equipment. With this, we have completed all nine units of the E-flow trainings.
The workshop is being attended by officials from Department of Livestock, and Department of Forest and Park Services, Department of Hydropower and Power Systems, Department of Engineering Services, Department of Hydropower Services, Druk Green Power Corporation Limited, Ugyen Wangchuck Institute for Conservation and Environmental Research, College of Science and Technology, College of Natural Resources, Sherubtse College, and National Environment Commission Secretariat (NECS).
The project is coordinated and implemented by the NECS in collaboration with key stakeholders and is funded by the Austrian Development Agency.